The other day, my blog had a total of one view.
Now, this view–it wasn't even from a recent post. It was from a really old post, back from when my blog was a baby. For some reason–probably because it shows up in web searches regarding the ever-popular topic of Myers-Briggs personality types–this post continues to get a lot of traffic, despite its age.
Anyways, that's besides the point.
The point is, my blog got one view the other day and, more importantly, my reaction to this was: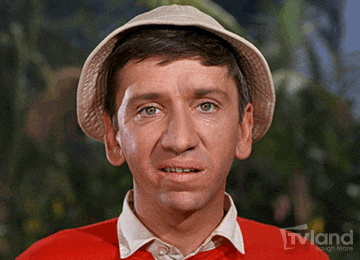 — — — —
Every now and again, I like to revisit my reasons for blogging. While I did this a lot more at the beginning of my journey as a blogger–writing numerous posts in the first few months of this blog's existence on that topic–it's still something that crops up in the back of my mind now and then.
— — — —
So, about this blogging business–lately, my stats have been terrible. Let me say that again. In the past few months, my blog stats have slowly petered down to almost non-existent. While I was never garnering a huge amount of views on my blog, my stats have really been terrible of late. T-E-R-R-I-B-L-E.  The number of likes and comments I've been receiving have been dismal. My followers are growing steadily, but I also know that the majority of those followers don't even read my blog.
While I would have found all this exceptionally aggravating in the past, though, I'm finding now that I really don't care. Part of me does wish my stats would pick up. It's always nice to see the numbers get a little higher on any particular day, I won't deny that. But…I no longer frequently make visits to new blogs. A couple weeks ago, I followed my first new blog in months. I rarely make time now to read the blogs I follow. Reaching out to the community is a huge part of making oneself known here, and I just haven't been doing that. Furthermore, many of the bloggers I used to keep in touch with all the time aren't posting as much on WordPress anymore. A handful of my favorite bloggers have started to use Instagram more often than WordPress and I find myself communicating with them FAR more frequently there than I do here.
When I think about it, I came searching for connections on WordPress, something I didn't even realize at the time. The thing is, I've made those connections. I've met so many people through WordPress. I've developed these relationships with people whom I've never met and I feel like I've known them forever. I'm really grateful for them; I love these people. I know I could easily meet up with any of them in person if the opportunity presented itself. It's the beauty of blogging–and why I keep engaging with those people both on WordPress and Instagram.
It's not that I'm not interested in meeting new people, I just don't feel the need to invest the time that I used to in building relationships with more people on WordPress–because I've already done that and I feel like I have my little blogger niche that I happily fit into and am a part of.
And so when I see my stats falling and my likes dwindling and less blog comments, part of me does wish they would spike–but a bigger part of me has so many other things I want to accomplish, outside of the blogosphere. Building relationships and making connections with people in the blogosphere takes so much time. Gaining a broader audience outside of WordPress takes even more time. I don't want to create a Twitter page or a Facebook page for my blog. I don't care enough. I already spend enough time on social media as it is.
— — — —
It really becomes clearer to me every day–I blog for myself. I always have and I always will. My content is for me. My posting schedule is for me (because staying committed to something is important to me). The relationships I've built and continue to maintain in this space are for me.
Whether my blog get two daily views or 200–that doesn't matter.
What matters is that I'm doing something for myself. I'm writing for myself, which keeps me sane. I'm staying committed to my blog because it makes me feel accomplished. I'm keeping up those relationships I've made because they matter to me.
This is why I blog.
This is why I'm here and why I intend to stay.